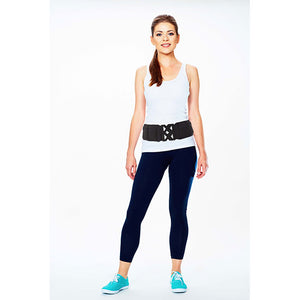 Power Weighted Belt - Unisex (includes 5 lbs weight)
$139 USD (includes 10 x 8 oz weight)
Available in sizes XS-XXL.
Hands-free way to build strength
Keeps hands free to steady yourself if necessary
Wear any time during any activity
Incredibly soft and comfortable neoprene fabric
Double buckle allows custom fit at waist and hips
Interior key/credit card pocket
Belt adjusts up to 4"
Belt can hold up to 20 Ibs.
Extra weights are available for purchase.
Special offer for the Bone Health and Osteoporosis Foundation: Order your Power Weighted Belt, Power Weighted Vest, Snudio Grippy Sox or Stackable Power Weights (extra weights for your weighted vest or belt) and receive 20% off your entire order. Enter coupon code "BHOF" at checkout on the Power WearHouse site. Plus FREE SHIPPING to the U.S. and Canada.
---
More from this collection