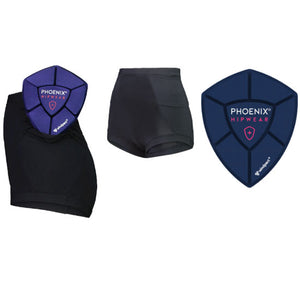 Phoenix Hipwear Hip Protection
Phoenix Hipwear provides the highest levels of hip protection, to help prevent injury in a fall. Soft, light and flexible shields paired with high quality comfortable garments.
For active seniors who need extra hip protection when exercising or playing with the grandchildren, through to those looking for all day, every day peace of mind, Phoenix Hipwear will suit each life stage and level of activity.
Visit Phoenix Hipwear for more information. Use discount code BHOF at checkout to receive free shipping with every Starter Pack ordered.
---
More from this collection